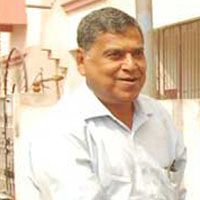 Ratnakar Dash -
Director BRPL (Stemcor Group)
" Usha Projects positively exceeded our outlook with the work awarded to them for laying of pipe line for transportation of Iron ore slurry job for our TANTO pelletisation plant to Bhramani River pellets (STEM COR) group in Jajpur, Orissa. We at BRPL knew that, this job is a challenging one. On execution This has turned into a complicated project consist of number of tribal belt, villages, road crossings, culvert, railways by (HDD pushing), Rivers, Canals, Roads, Irrigation Cutting of mountains, Forest tree chopping for making way for pipe line and many more hurdles which can't be described in words, However, with unique conditions and for a client with very high expectations. Despite the obstacles to overcome, your teams rose to the occasion, went above and beyond in rectifying and solving problems, and were dedicated to the project's success. We at BRPL the pipe line team is impressed by usha management's quick response and professionalism displayed. We appreciate that you took up the job like your own I thank you for your diligence in getting the job done and helping to complete the project on time. I thank you for your clean and orderly job site. I thank you for your friendly, understanding. There has been nothing but positive reviews from our MD, and senior management alike. That is great customer service, and that is what I've come to expect from Usha projects .We will certainly recommend your services to anyone we know considering to put a slurry transportation. Once again Congratulations on setting the bar high!"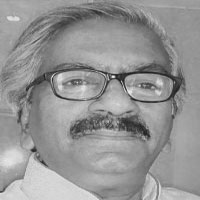 Partha S. Ghose -
Director (Projects), Jindal Stainless Limited
Usha Projects' Construction team demonstrated high level of knowledge and analytical skills to add substantial value to JINDAL STAINLESS Integrated Stainless Steel Project while assessing and optimising the complex cross country Raw water pipe line package, the life line for Jindal Stainless upcoming steel and power plants.
Smart and disciplined execution of construction by highly deft work force and management team helped us make sound decisions in optimising the work with respect to time, cost and stakeholder management, while minimising the project risks for this complicated work.
Usha Projects capabilityof on-time delivery to meet deadlines and demonstrate a good workmanship in the space of construction project management, was recognised and appreciated by JINDALSTAINLESS.
We were extremely satisfied with the performance of this construction companyand wish them prosperity and success in their future endeavours.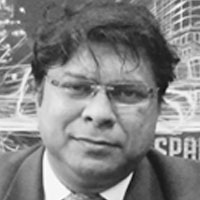 Manoj Kumar -
Director Visa Steel
Usha Projects was originally interviewed by our Corporate Office in Kolkata and although not selected, the Usha Projects team not only impressed us but also the owners of the company so much so that we decided after that interview that Usha Projects should be included on our very short list of contractors to handle our projects throughout our service area in Odisha. We have awarded a most challenging project of Raw water pipeline which is passing through the valnaurable hostile tribal areas & villages but Usha Projects not only completed the project but also has Done the job with Quality & in time. Since then Usha Projects Progresed to much larger turnkey/design EPC Company. Usha Projects has been a pleasure to work with. Their attention to detail and continuous improvement for quality and cost control to the owner is very much appreciated. We look forward to many more successful projects with the Usha Projects team.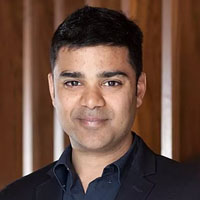 Karan Gupta -
Director MBPL
This project defined the word, "Joint Venture", as the team consistently worked together – Owner, Architect, and Contractor – to arrive at the best solution for the sake of the project. Led by Usha Projects, the strive for excellence and hard work pushed the project team and resulted in a high-quality project, ahead of schedule and below budget.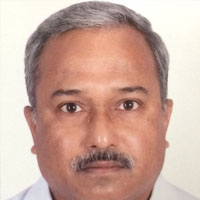 Shakti Pattnaik -
Head - Geology at TATA Power
Usha Projects has consistently delivered results over and beyond what they committed to during the negotiation phase.Their ability to exceed expectations is remarkable and their level of professionalism impressive.After a long and detailed selection process, it's clear that we have partnered with the right company for our project.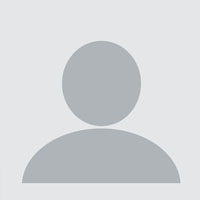 Miland Acharya -
G.M. JSL
I had worked with Usha Projects on 600 mm diameter and 500 mm diameter Raw Water pipe line work for JSL Ltd in Kaling Nagar, Jajpur Road, Odisha. In spite of hurdles, Usha Projects has completed the job in time with quality. Usha Projects is responsive to clients' requirements and gives results with quality. Usha Projects is very reliable and trustworthy. I wish them success in his future endeavors.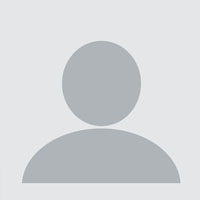 Mickhel Solly -
Chairman
From the beginning of our relationship with Usha Projects, their employees, from senior management to "the guys in the field," have performed with timeliness and quality. Even in the proposal process, when we asked for dates, times, numbers, photos, and all the rest, they were provided on schedule and were of tip-top quality. Our project with them has called for some intense budget scrutiny, and Usha Projects has been our partner in that effort. It is always a pleasure to be able to endorse or recommend a firm that provides a solid performance, consistent communication as well as being a joy to work with. In the case of Usha Projects, all three apply.
Testimonials