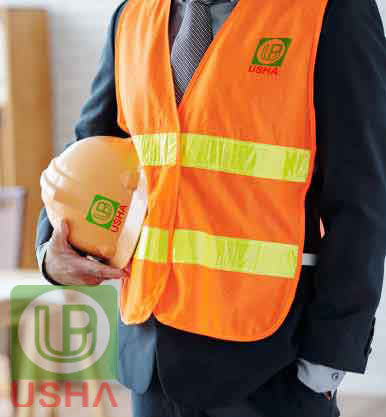 "Usha Projects (India) Pvt. Limited in its thirst to be a leading EPC contracting company is committed its never ending quest for improvement of its processes to enrich customer satisfaction"


Usha Projects (India) Pvt. Ltd is committed to achieve SHE- performance through:


Related Acts, Rules & Regulation of Safety , Health regulations & Environment acts.
Imparting Safe and Healthy environment for all its and other associated employees.
Implementation of rules to identify, implement, evaluate & monitor SHE -performance.
Continuous review to ensure that the order continues to be relevant and appropriate to the company.
Continual improvement of SHE -performance through set objectives and targets and prevent pollution.
Safe upkeep of all tools and machineries and conservation of natural resources.
Adequate and appropriate level of SHE-training.
We value the employees and their health and safety is of utmost important asset to our progress and country's prosperity.

The management and the employees consider themselves as a cohesive unit and accomplish the common goal of Safe , Healthy & Environmentally compliant area.